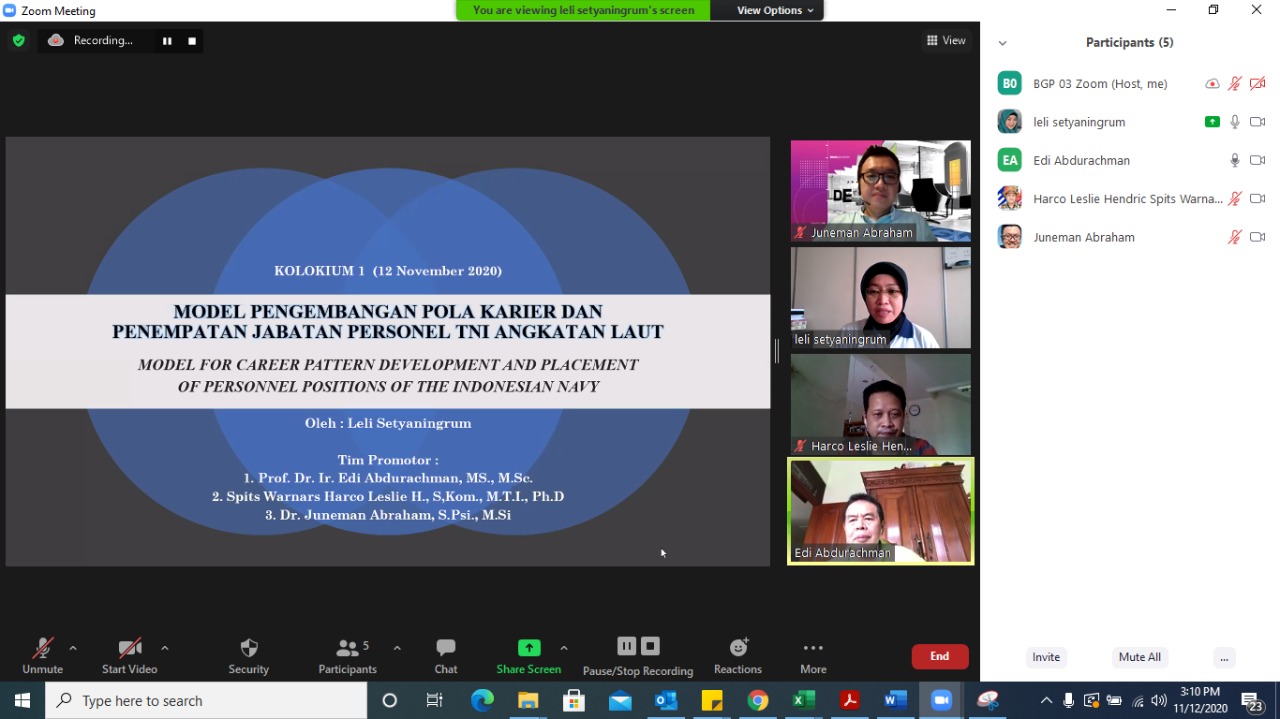 Setelah menguji calon doktor di Universitas Airlangga, kali ini saya ikut membimbing calon doktor di program DCS BINUS University (Doctor of Computer Science), bersama Prof. Edi Abdurachman dan Dr. H.L.H. Spits Warnars, pada 12 November 2020.
Perkembangan publikasi: Personnel System Development with Integrated Military Education Information System (MEIS) in Supporting the Personnel Position and Career (Pengembangan Sistem Kepegawaian dengan Sistem Informasi Pendidikan Militer Terpadu (MEIS) dalam Mendukung Jabatan dan Karir Personil Milter)
Kami tengah melakukan riset tentang pengembangan pola karier dan penempatan jabatan personel TNI Angkatan Laut, dengan menggunakan 2 (dua) pendekatan keilmuan, yaitu psikologi dan sistem informasi.