Meskipun telah banyak kali sebagai penyaji (presenter) makalah dalam berbagai event internasional, Rabu, 24 Juni 2020 merupakan kali kedua saya menjadi Pembicara Kunci (Keynote Speaker) dalam sebuah konferensi ilmiah internasional, setelah sebelumnya berbicara di KU Leuven, Belgia.
Konferensi ilmiah itu adalah AMER ABRA International Virtual Conference on Environment-Behaviour Studies, atau disingkat AIVCE-BS. AMER ABRA sendiri merupakan singkatan dari Association of Malaysian Environment-Behaviour Researchers – Association of Behavioural Researchers on Asians/Africans (Persatuan Penyelidik-Penyelidik Perilaku Orang Asia/Afrika) .
Sebagaimana disebutkan dalam prospektus ini, sejak 2009, saya menjadi Keynote Speaker ke-83 dalam seluruh rangkaian konferensi ilmiah internasional yang diselenggarakan oleh AMER ABRA.
Sejumlah nama lainnya yang pernah menjadi Keynote Speakers juga adalah Prof. Dr. Gary Evans (Cornell University), Emer. Prof. Dr. Christopher Spencer (University of Sheffield), Assoc. Prof. Dr. Ir. Iwan Sudradjat (ITB), Prof. Dr. Roger Fay (University of Tasmania), Emer. Prof. Dr. Robert Marans (University of Michigan), Assoc. Prof., Dr. Shenglin Elijah Chang (National Taiwan University), Prof. Dr. Emil Salim (Council of Advisors to the President of the Republic of Indonesia), Dr. Kate Bishop (University of New South Wales), Ar. John Brennan (University of Edinburgh).
Dalam keynote speech ini saya berbicara mengenai The Psychology of Corruption: How far we have moved in research. Saya memaparkan perkembangan studi psikologi korupsi di Indonesia dan dunia pada umumnya, memaparkan hasil-hasil studi saya bersama tim peneliti psikologi korupsi, serta memberikan sejumlah rekomendasi ke depan.
Konferensi ilmiah internasional yang diselenggarakan AMER ABRA sangat menjaga mutu publikasinya. Komite/panitia memiliki tradisi untuk mengumumkan Best Paper Awards. Nomor urut pertama dari paper yang menerima awards kali ini adalah paper yang ditulis oleh Dr. Ni Ketut Agusintadewi dari Universitas Udayana, Indonesia. Suatu hal yang membanggakan!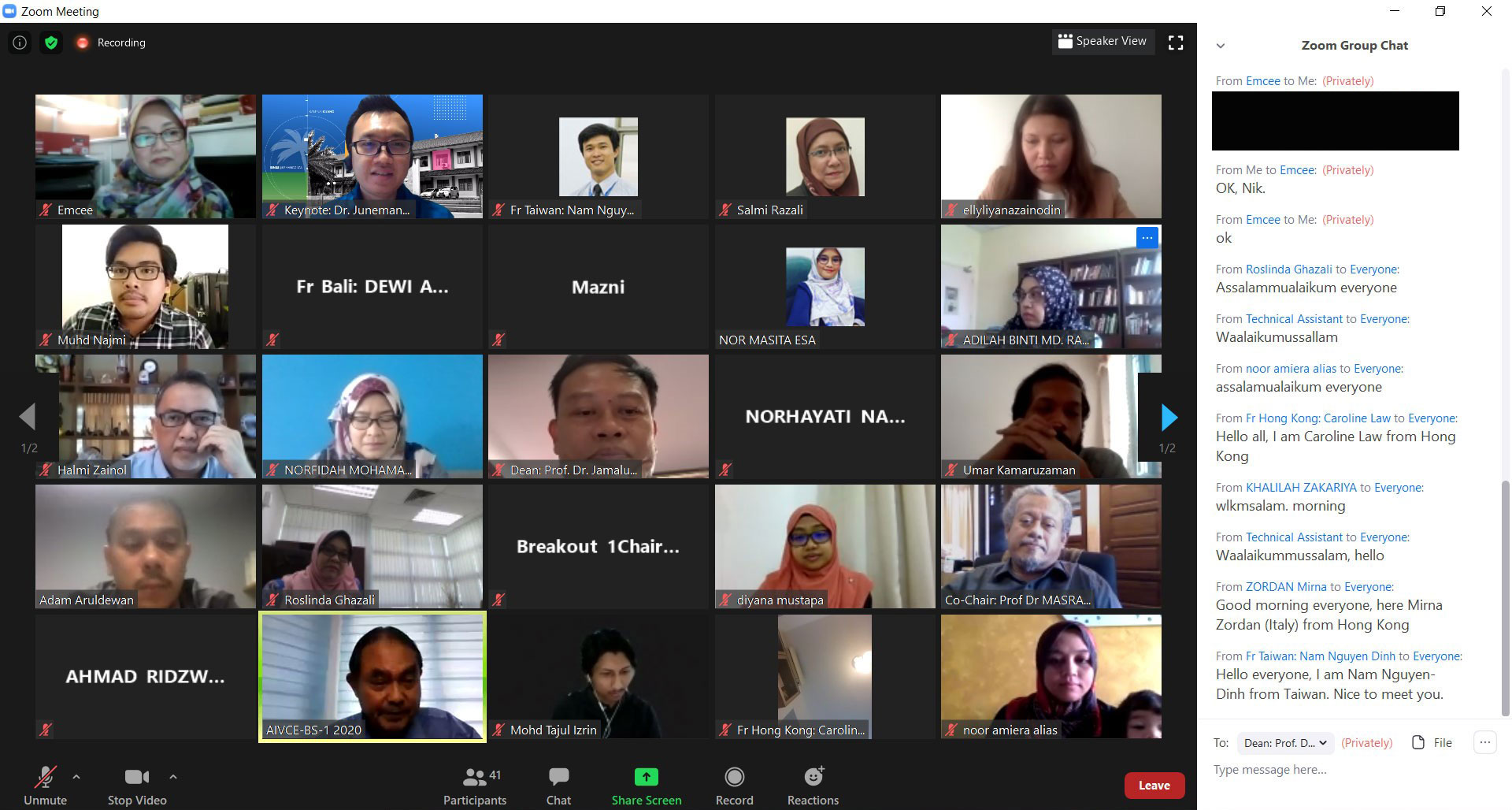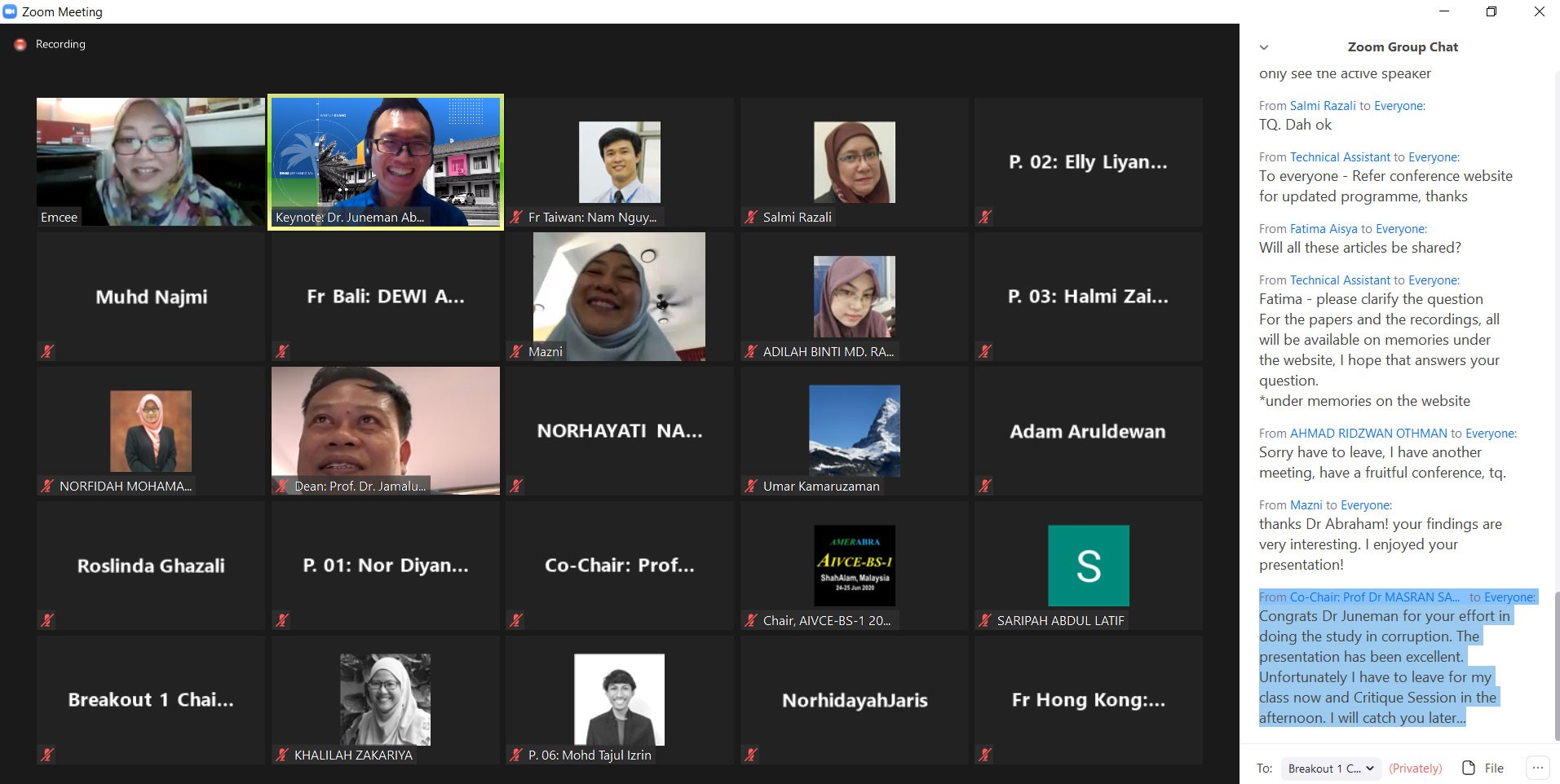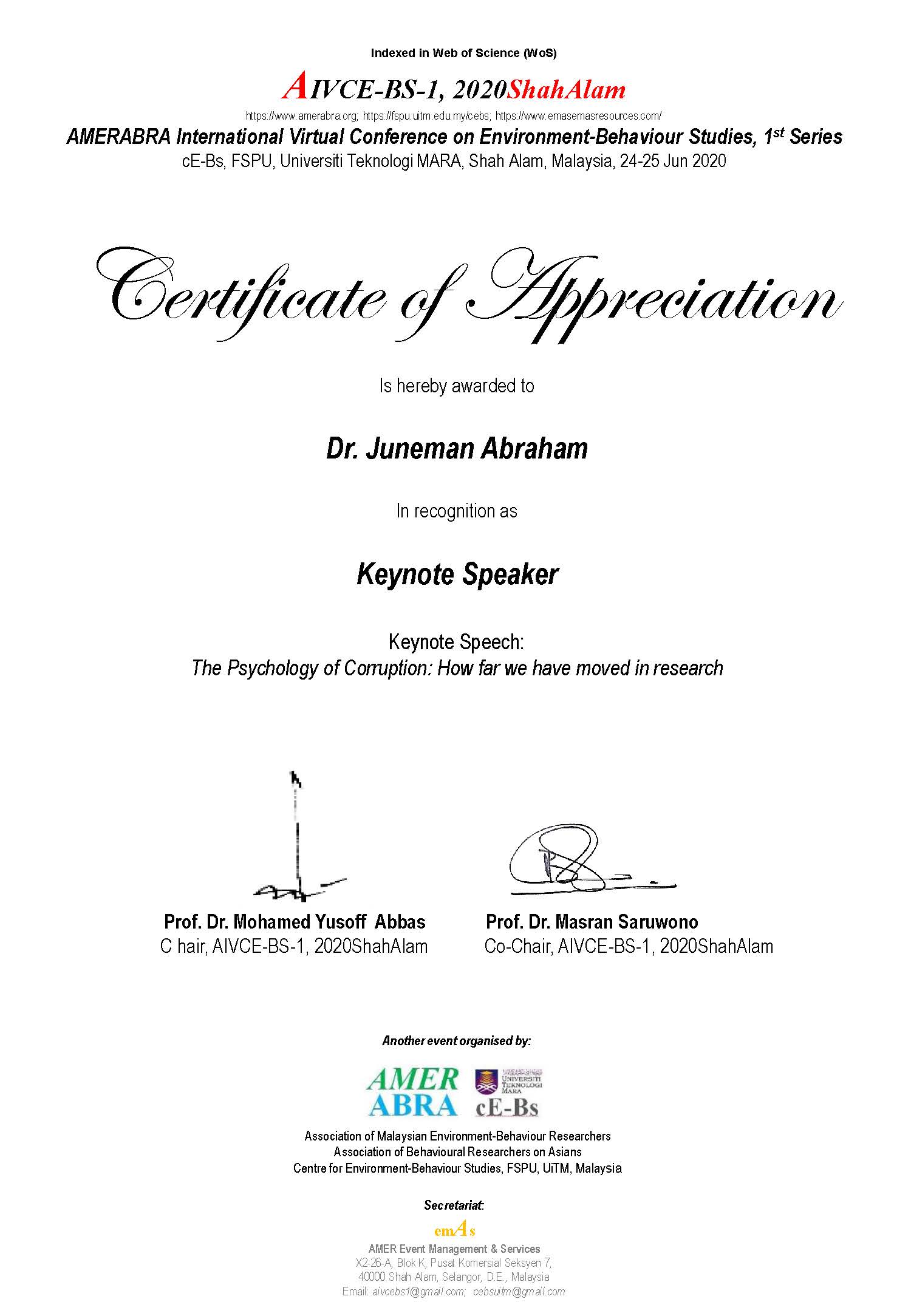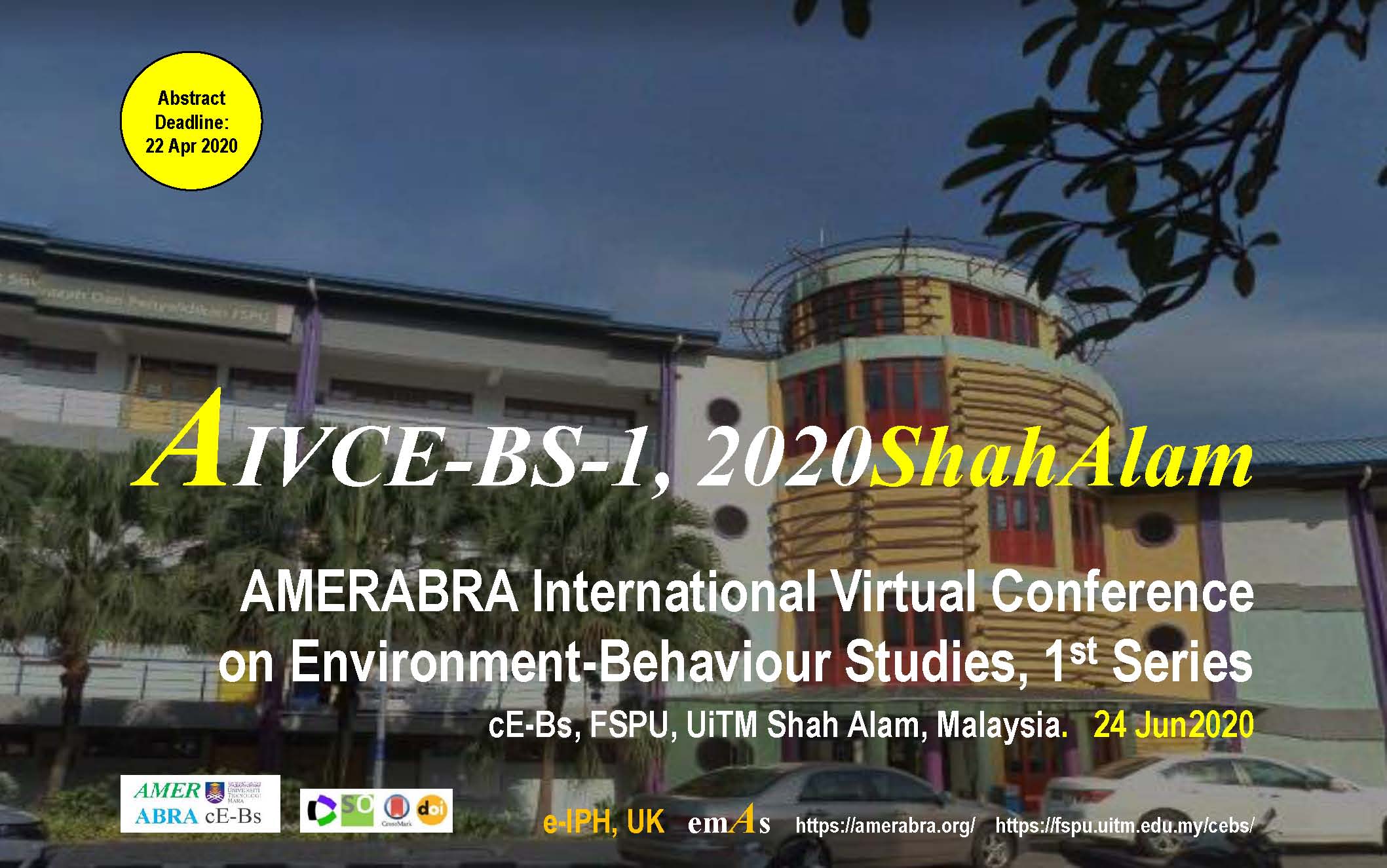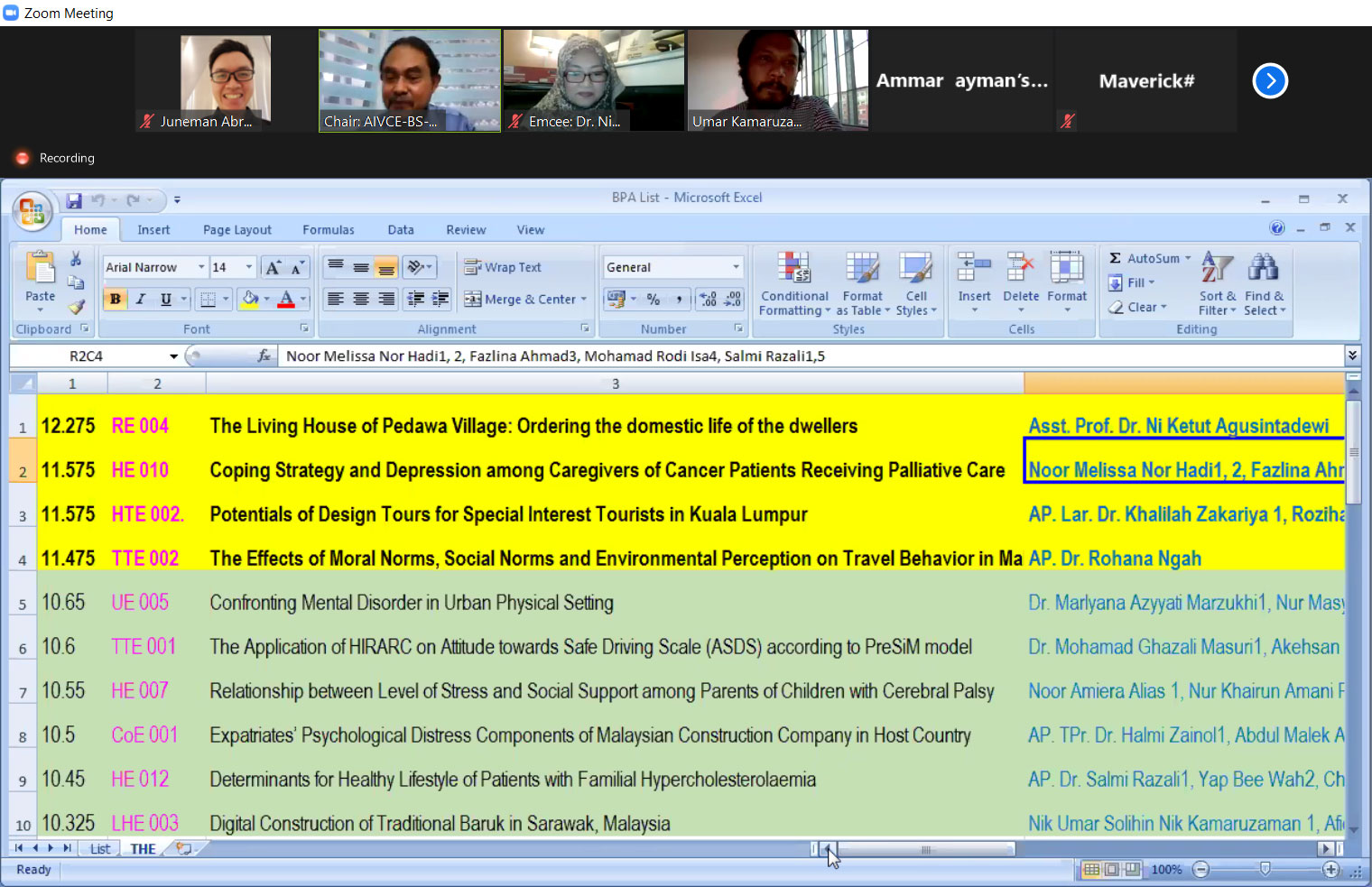 Catatan kaki:
*) Padanan bahasa Indonesia dari keynote speech sebagai "sesorah-nada-dasar" saya peroleh dari Prof. Liek Wilardjo dari UKSW. Saya mendengar sendiri pertanggungjawaban istilah Indonesia tersebut sewaktu menjadi salah seorang penyaji dalam konferensi "Menggugat Fragmentasi dan Rigiditas Pohon Ilmu", di mana saya membawakan sebuah makalah.
BERITA BINUS : Disebut Sebagai Sistem Pembelajaran Terbaik Era Digital, Apa itu Multi-Channel Learning?
No Comments »
RSS feed for comments on this post. TrackBack URL
---
Leave a Reply
You must be logged in to post a comment.