Audiens: Forum Perpustakaan Lembaga Pemerintah Non Kementerian /LPNK Ristek (Telah Terlaksana)
Kegiatan ini diliput, diantaranya oleh IAIN Tulungagung serta PDDI LIPI selaku penyelenggara (Terlaksana, 5 Mei 2020).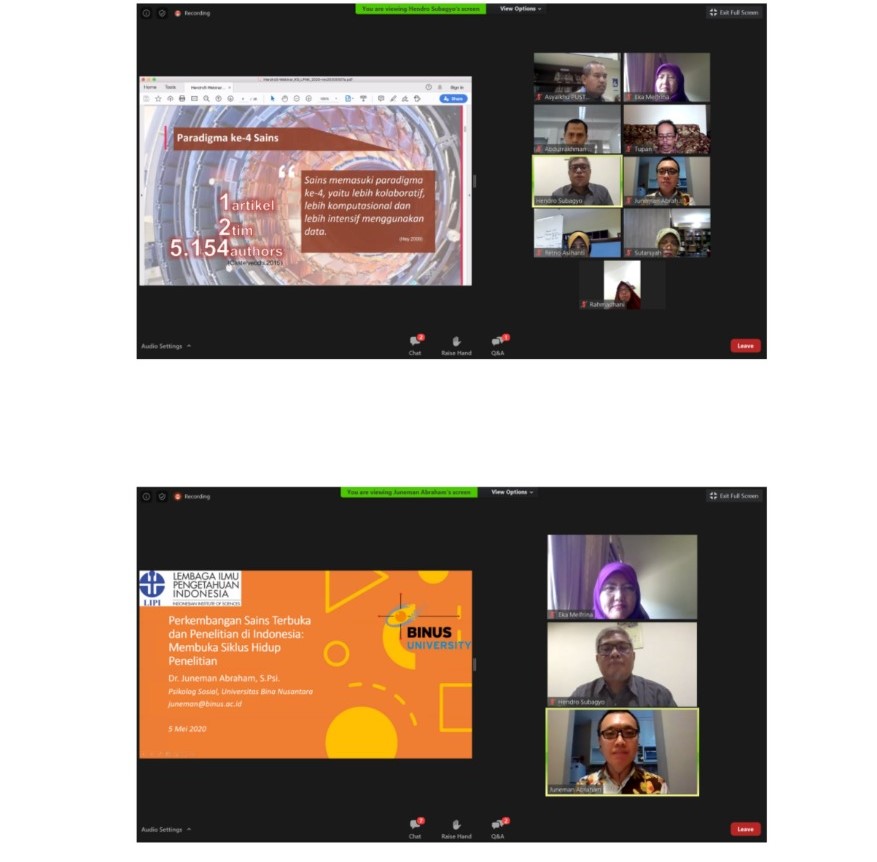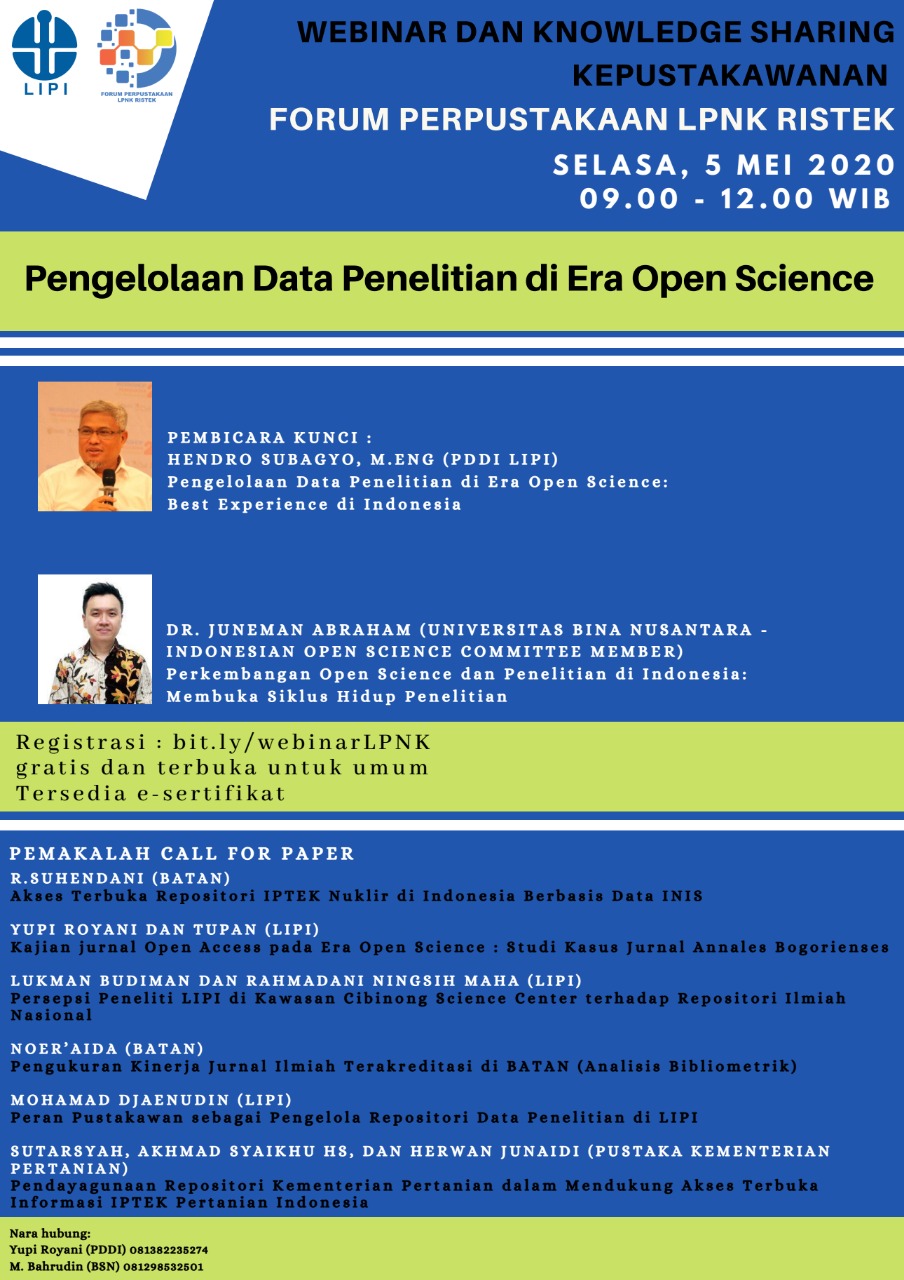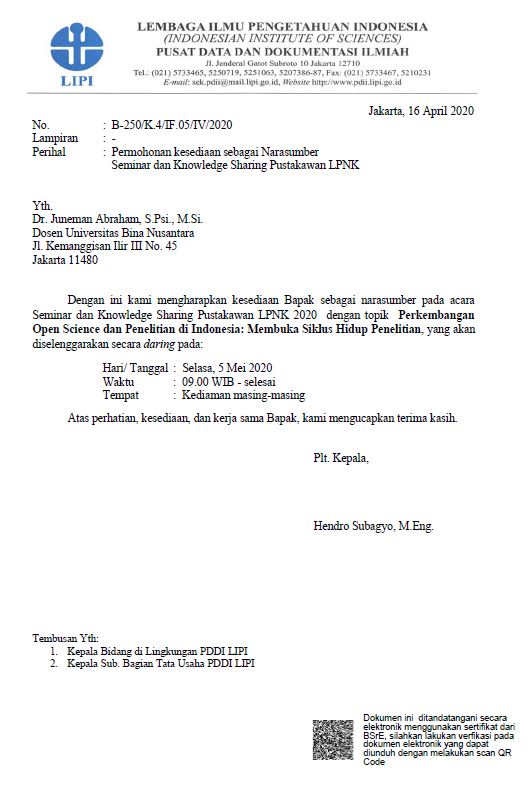 Kegiatan ini disusuli dengan konferensi ICDI pada 7-8 Oktober 2020.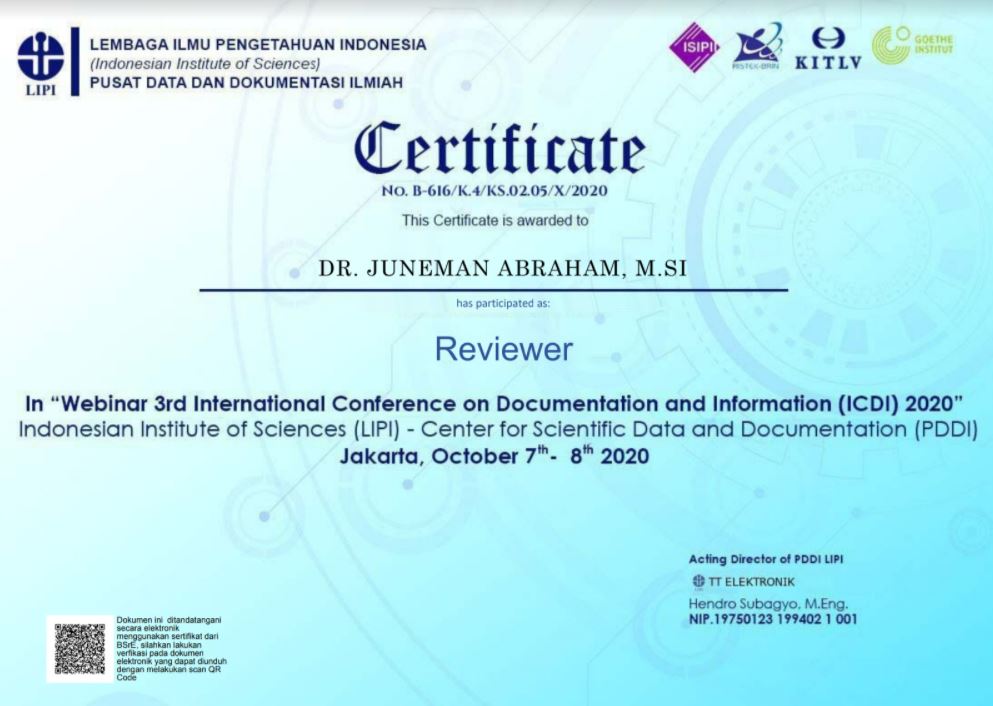 Monday 2 December 2019, 2 p.m. – 6 p.m., Justus-Lipsiuszaal (LETT 08.16), Erasmushuis, Blijde-Inkomststraat 21, 3000 Leuven
Host: Demmy Verbeke (KU Leuven)
Presentations (2 p.m. – 3.30 p.m.) :

Arianna Becerill Garcia (AmeLica, Mexico), The value of the scholarly-led, non-profit business model to achieve Open Access and scholarly publishing beyond APC: the AmeliCA's cooperative approach
Juneman Abraham (Binus University, Indonesia), Open Access Publishing in Indonesia
Susan Veldsman (Director of the Academy of Science of South Africa's Scholarly Publishing Unit, Scielo SA , South-Africa), Towards openness in knowledge institutions in (South) Africa

Debate (3.45 p.m. – 4.45 p.m.): How should funders and research institutions support OA?
This event focuses on the implementation of Open Access, with presentations about community-owned, non-commercial alternatives in use in the Global South and a debate on the ambitious plan of major funders, united in cOAlition S, to make all European research publications available in Open Access.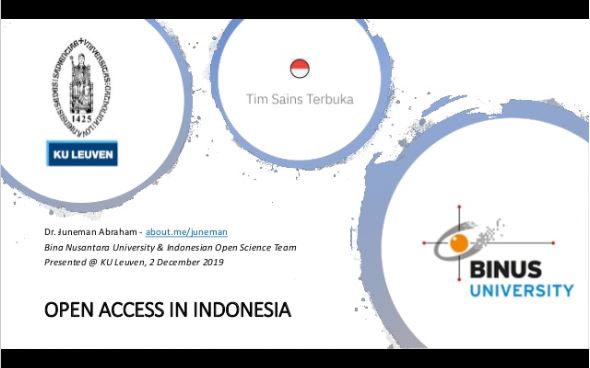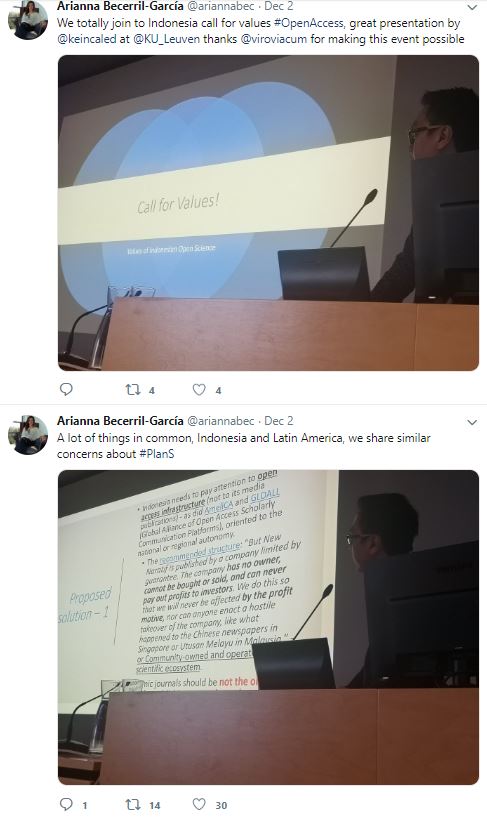 We totally join to Indonesia call for values #OpenAccess, great presentation by @keincaled at @KU_Leuven thanks @viroviacum for making this event possible pic.twitter.com/9wGgEBcYIn

— Arianna Becerril-García (@ariannabec) December 2, 2019