Pada 5 Oktober 2017, di Auditorium Kedutaan Besar Perancis, diadakan pembentukan The Indonesian International Association for Pattern Recognition (TIIAPR).
Perwakilan institusi yang hadir pada saat itu di Auditorium adalah dari Bina Nusantara University, BPPT, Institut Teknologi Bandung, Universitas Indonesia, Universitas Padjadjaran, DRPM Kemristekdikti, dan Kalbis Institute.
Deskripsi mengenai IAPR terdapat dalam situs web www.iapr.org, sebagai berikut:
"The International Association for Pattern Recognition (IAPR) is an international association of non-profit, scientific or professional organizations (being national, multi-national, or international in scope) concerned with pattern recognition, computer vision, and image processing in a broad sense. Normally, only one organization is admitted from any one country, and individuals interested in taking part in IAPR's activities may do so by joining their national organization."
Ketua terpilih untuk periode pertama adalah Bapak Dr.Eng. Anto Satriyo Nugroho dari Pusat Teknologi Informasi Komunikasi, Badan pengkajian dan Penerapan Teknologi/BPPT, dengan Wakil Ketua dan Sekretaris Dr. H.L.H.S. Spits Warnars dan Dr. S. Liawatimena.
Selanjutnya, keanggotaan bertambah dari rekan-rekan ahli pattern recognition dari Institut Pertanian Bogor, Universitas Pancasila, Universitas Jenderal Soedirman, Universitas Negeri Surabaya, Universitas Sriwijaya, Universitas Atma Jaya Yogyakarta, UIN Jakarta, dst.
Juneman Abraham hadir sebagai salah satu dari perwakilan Universitas Bina Nusantara. Ia meyakini bahwa bidang ini memerlukan kolaborasi interdisiplin antara Informatika, Psikologi, dan Ilmu-ilmu Sosial lain. Saat ini Juneman tengah banyak menaruh perhatian dan melakukan berbagai penelitian dalam bidang Psikoinformatika.
Konstitusi dan berbagai rencana workshop serta konferensi tengah disusun. Semoga asosiasi ini membawa kemaslahatan yang besar bagi masyarakat Indonesia.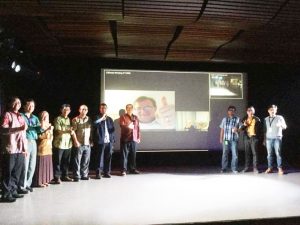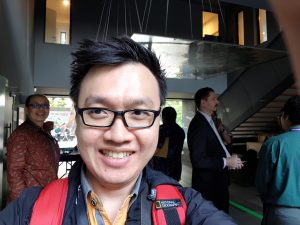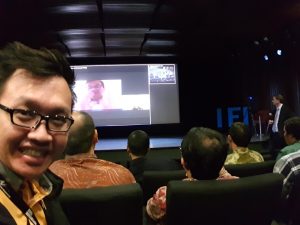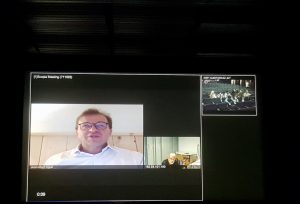 2 Comments »
RSS feed for comments on this post. TrackBack URL
---